Too pretty to eat and it's surprisingly easy to make. This green, flavorful and nutritious avocado bun is perfect for a unique and bubbly breakfast, bruch or lunch.
Preparation
Cut an avocado in half and remove the pit. Carefully peel the avocado and put one of the halves upside down. Cut off a little bit of the bottom so that it will stay in place.
Peel the cucumber into thin strips using a vegetable peeler.
Layer ingredients as desired.
Sprinkle each bun with some sesame seeds.
Tips from the author
You can also ad some red onion and capers if you like.
Related salads chosen by others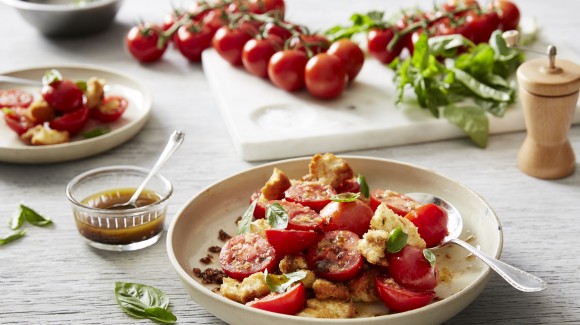 Cocktail Panzanella
Average 3 of 5 stars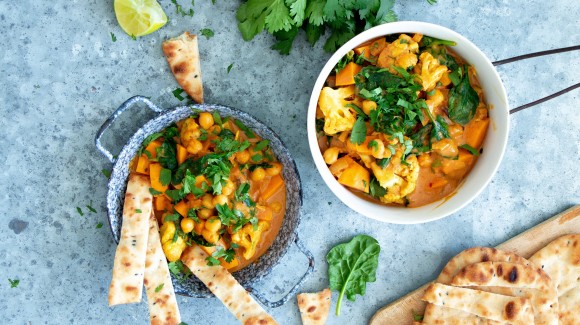 Indian sweet potato curry with cauliflower, chickpeas, and spinach
Average 3 of 5 stars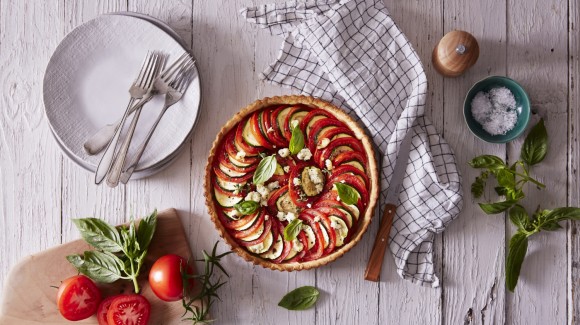 Fresh Tomato Tart
Average 3 of 5 stars