Aubergine rolls with minced meat. A delicious mediterranean baked main course using fresh aubergines and tomatoes.
Preparation
Preheat the oven to 180 degrees.
Cut aubergines into long thin slices and grill the slices until they turn a little golden brown.
Chop the onion and garlic.
Flavour the minced meat with salt, pepper, onion, garlic, oregano, cinnamon and breadcrumbs.
Grease a baking dish with the oil. Peel the tomatoes and puree them along with the stock cube and pour the tomato sauce into the bowl.
Make small rolls of minced meat (as many as there are eggplant slices) and lay the rolls on top of each of the eggplant slices.
Make rolls, hold them together with a toothpick and place them in the tomato sauce. Sprinkle the grated cheese over the rolls to your own taste, place the dish in the middle of the preheated oven and bake the aubergines in 35-40 minutes.
Garnish with parsley or basil. Delicious with spaghetti and a nice fresh garden salad.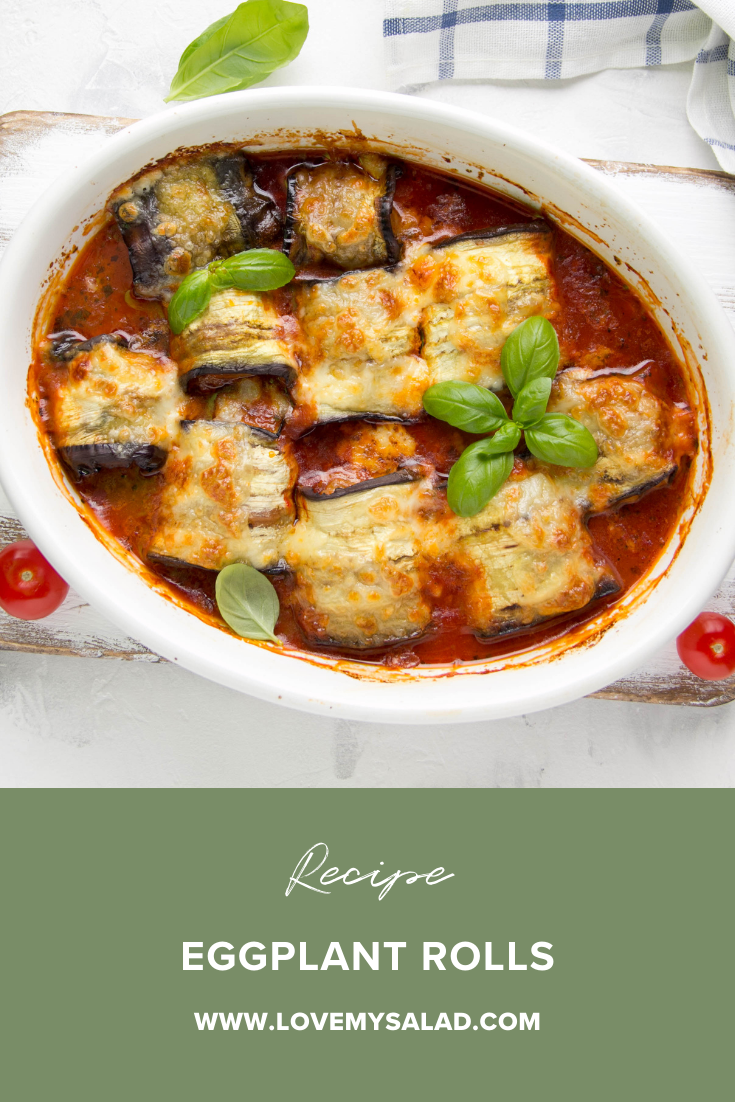 Tips from the author
Instead of aubergine use beef tomatoes to stuff with the minced meat mixture. 30 minutes in the oven.
Related salads chosen by others
Tzatziki with saffron and yoghurt
Average 3 of 5 stars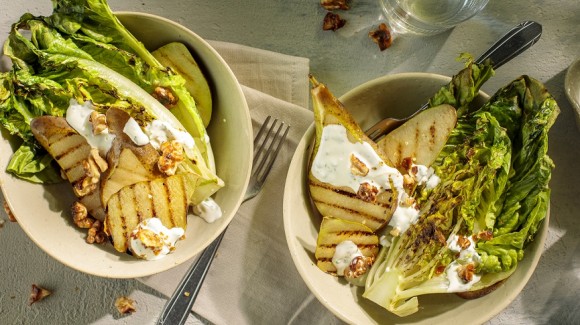 Grilled Little Gem with pear and candied walnuts
Average 3 of 5 stars
Authentic Greek Tzatziki
Average 3 of 5 stars