Together with chefs, consumers and professional testers we have distinguished a range of varieties that provide a unique taste experience.
From savoury tomato, crunchy cucumber and tender lettuce to sweet melon and extraordinary aubergine.
Let's discover these Sensational Flavours!
Whereas flavour will always be number one in breeding work on all the varieties of Rijk Zwaan, in the future as well, the varieties within Sensational Flavours are especially unique in flavour. For instance, a tomato with a surprising sweet/sour balance, or an aubergine that absorbs less fat, making it more suitable for frying. That is how we have selected a number of unique varieties from various crops.
Special varieties
In Sensational Flavours our special varieties get the platform they deserve. After all, these products are offering extra value especially to, for instance, food-service companies and the higher supermarket segment. Ultimately, Sensational Flavours also provides growers with possibilities to serve new markets.
Sensational Flavours recipes
More information?
For more information, please contact our Sensational Flavours manager Bauke van Lenteren.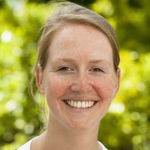 T: +31 (0)6 51 09 28 72
E: [email protected]