SaladPic, download our fun new APP for kids
Take photos, convert them to drawings, and paint them using fruits and vegetables.
The young (and not so young) children in your house will love this app... It will also be a great resource for your kids when you are out of the house and need to entertain them while you're waiting, since they can take a picture of what they are seeing and this will become a drawing that can be painted with very special fruit and vegetable colours!
Let your children show off their art skills, have a great time, and learn some food facts at the same time; you can also try putting the app in Spanish, and learn the Spanish words for different fruit and vegetables, too!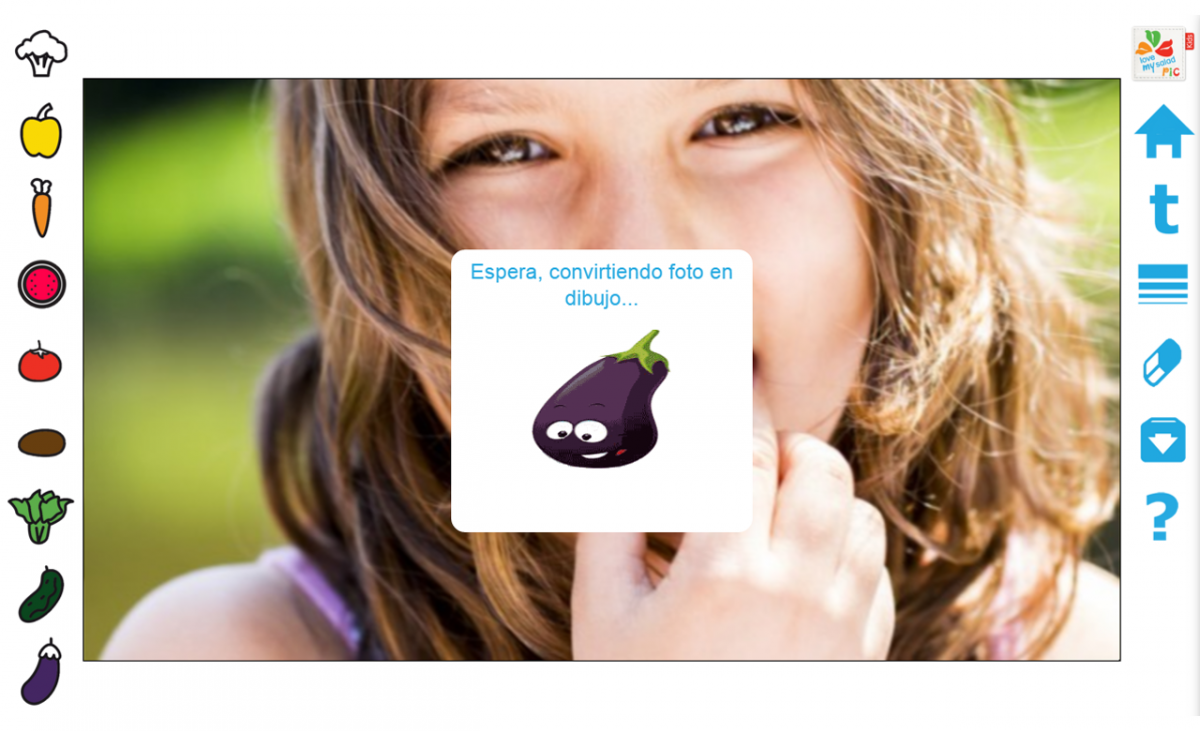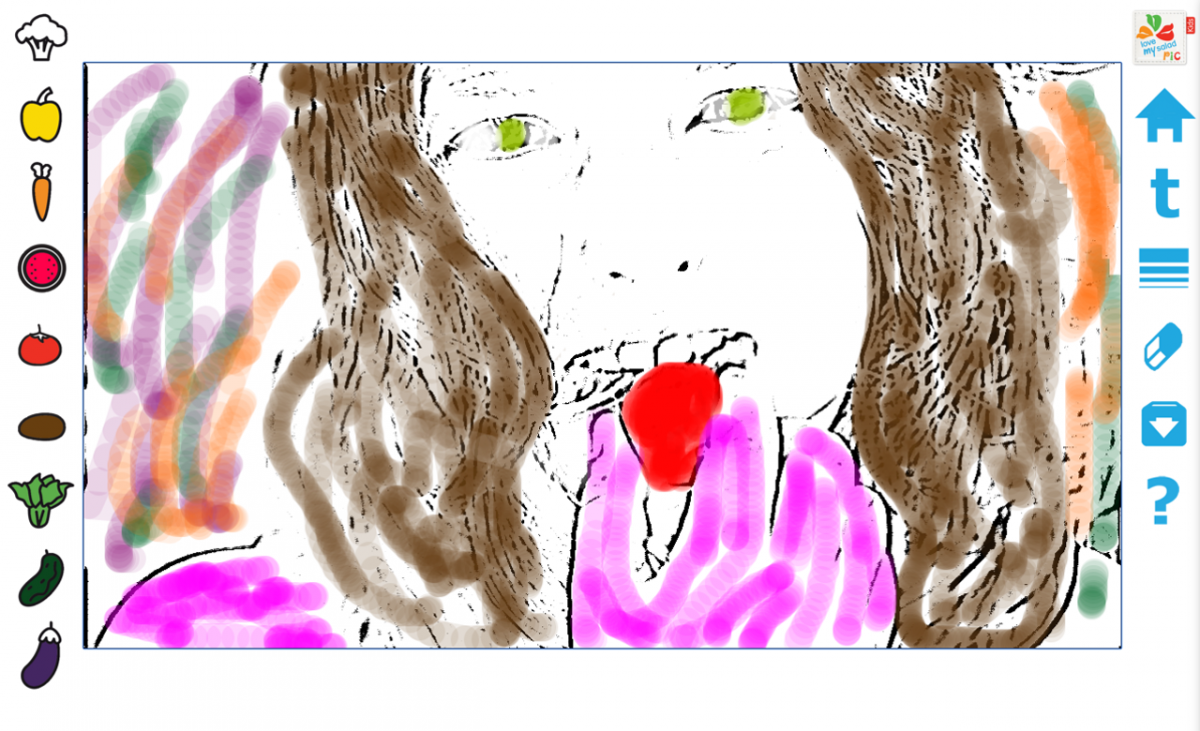 You can download the SaladPic app for free from the Google Play platform for Android devices or the Apple Store for iPhone and iPad, here are the links. Download it now!