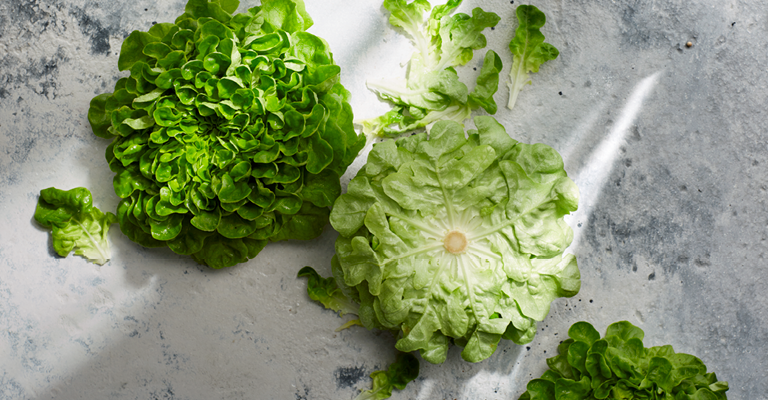 Salading adventures in the great outdoors
Do your remember how just a few months ago, I practically wanted to force the first seedlings to grow and bloom?
Meanwhile, my small vegetable garden has become a green paradise. Lettuce in all shapes and sizes, a broad variety of herbs and even my cucumber plant is growing its very first cucumber, which is actually getting bigger by the day.
I thoroughly enjoy it and in between writing recipes, filling jars and other culinary activities, this is where you'll find me in my rare spare time.
Such a delight! Outdoor crops seem to enchant me. Not just by taste, but also the experience. The potted strawberry plants which spent winter outdoors (by lack of a barn), now have many blossoms and even carry fruits. I glow in pride! Meanwhile in my chard plants I can actually distinguish the yellow, white or pink stems. It's like unwrapping a Christmas gift. And when my lettuce loses a battle with a snail, I softly sob with her.
I cherish and pamper my plants and always seem to be looking for an excuse to 'work' in my garden. My hands in the soil keep my feet on the ground when life's roller coaster leads me over high peaks and through steep valleys. The proud plants in my square meter garden give me a sense of peace and the feeling that there are some things in life I can still control. All moments of pleasure and reflection added up, result in delicious dishes.
No matter how symbolic, in the midst of it all, I simply grow the ingredients for many lovely meals and salads. Full of flavour in open air, honestly, can you think of anything that can beat that?
Culinary greetings, Larisse van der Haar-Buijze (Nederland) author |culinary writer | TV-chef |trainer-coach www.larisse.nl