Joy to the world - it's party time!
I love the holiday season! It's such a joyful time of year, filled with work Christmas parties, school gatherings, family get-togethers, catch-ups with friends we haven't seen in awhile – the list is endless!
My favorite parties are the "bring a dish" ones because it gives me a chance to provide something that can appeal to the people like me – the ones that love the socializing and holiday vibes, and want to be able to partake and share food that makes you feel as good as it looks and tastes :)
Too hard?
You'd be surprised how easy it can be! Party food in general can be tricky, since you're usually mingling and moving around, often carrying a glass of wine or a drink, trying to balance the food and the conversation. People tend to stick to the standard options of decadent fried foods and indulgent holiday desserts, since of course you want your dish to be a hit. These three-ingredient cucumber roll-ups, for example, appeal to adults and kids alike!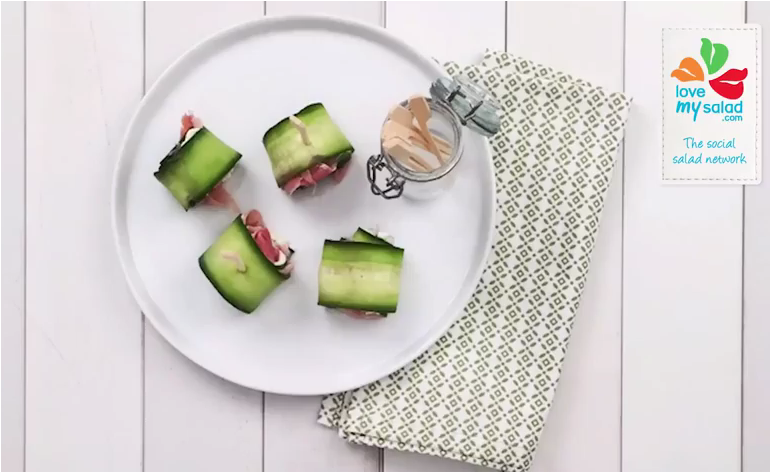 Finger food... salads?
Most of the time, though, I try and avoid the bland or high-fat foods that always make me feel sluggish. I've tried bringing salads, but if there is mainly finger food, people often skip the salads just to avoid having to carry a plate and fork. A veggie and dip platter works to bring some color to the table (avocado hummus or roasted pumpkin hummus are two great dip options for a quick veg platter), but it can also be fun to kick it up a notch and show up with something exciting and unexpected. For summertime, this shrimp, watermelon, and feta salad would be beautiful, vibrant, and cooling - yum! Just pop them on toothpicks and drizzle with dressing to transform them into party finger foods – one handed salads!
Add some color!
After my first failed party salad, I thought, there must be a way to adapt some of our amazing salads in order to provide colorful party food to appeal to grown-ups and kids alike. And sure enough, the first time I brought my Caprese party salad, the bright red tomatoes flanked on the table by three different cakes and a plate of cookies, my dish was the first to disappear (okay, maybe after the Doritos ;)) – even the kids loved the bite sized cherry tomatoes! And the parents couldn't get enough; I think we were all sick of chips and cookies as our only options.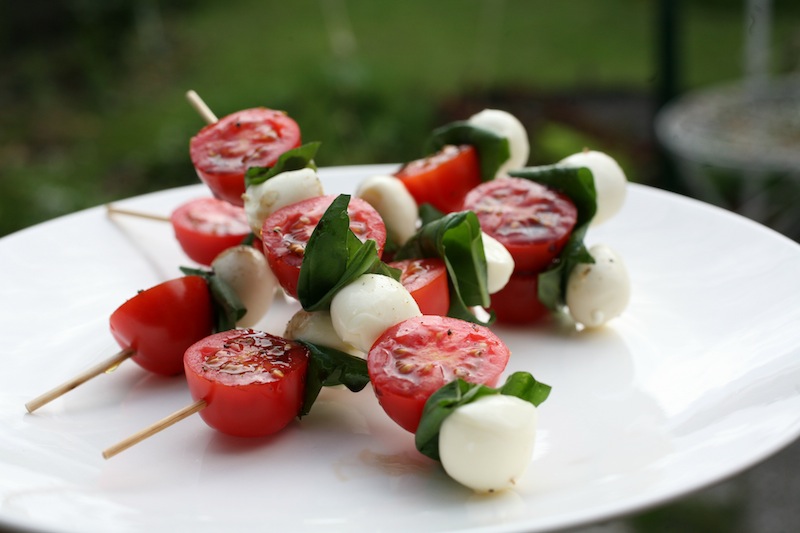 Out of toothpicks?
Of course, toothpicks aren't the only option. Baby romaine (cos) lettuce works really well as little boats, like our little bateau salad. Witlof is another great option, pairing well with a number of great flavors; you can try it with hummus and goat cheese, pear, blue cheese, and walnuts, or even little shrimp and salsa boats, depending on your party's theme.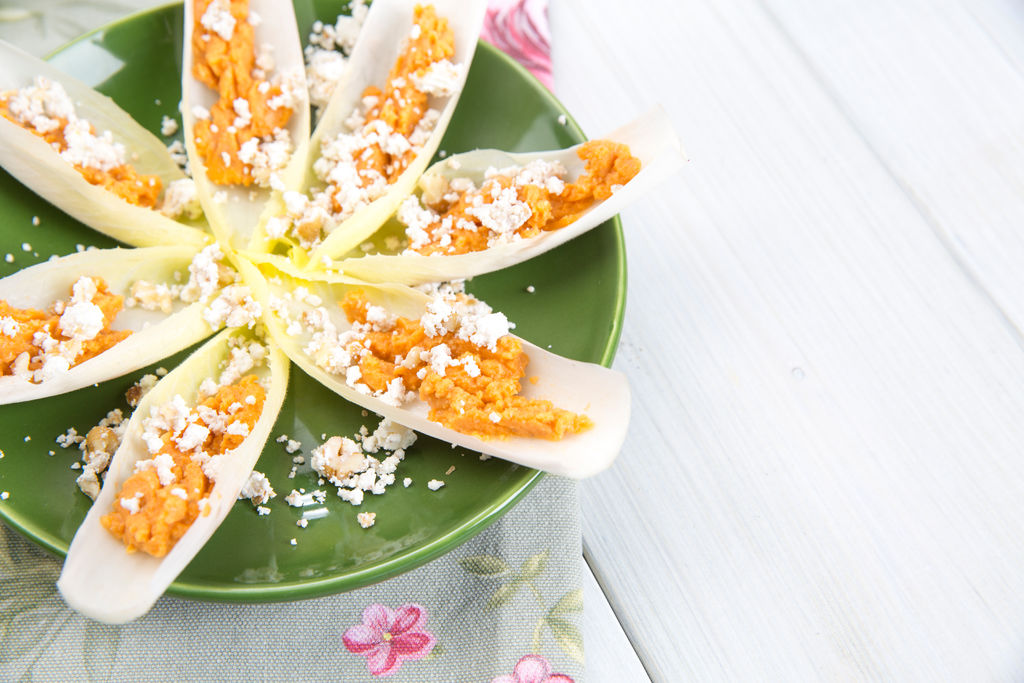 We hope all these great options inspire you to try a new recipe this party season, and we hope you all have a happy holiday season and prosperous new year :) And check out my article on simple salading for fresh and colorful inspiration for the new year!