Discover the art of cooking with Cauliflower
Learn the art of cooking with cauliflower. Read on for three cauliflower salads to shake up your weekly cooking routine.
Too often I head to the grocery store on autopilot mode. This involves grabbing the same weekly ingredients off the shelves without a second thought, then charging straight to the checkout — it's a habit I'm slowly training myself out of. Because when you buy the same ingredients week after week, the meals you create tend to reflect this sense of rushed urgency.
But sometimes my experience down the fluorescent aisles takes a positive spin. I might be jolted out of my shopping routine after reading a killer recipe online or writing down a friend's new food discovery. This often leads to a more mindful approach to shopping where I reconnect with my love for creating in the kitchen.
So if you're like me and find it hard to get excited by yet another supermarket trip, take this suggestion. Search for recipes online featuring vegetables you don't normally use. Items that exist just outside your cooking comfort zone.
And one item I know fits neatly into this category is cauliflower. This unsung vegetable hero has been sweeping the 2018 food trends lists and leading the salad movement in new directions. Some people are calling it the new kale and others tend to favour its stacked list of health benefits. Meanwhile in the foodie scene, cauliflower is garnering praise for its ability to stand front and center on a restaurant plate.
Perhaps best of all, cauliflower can be moulded to suit whatever the cuisine calls for—a spicy and full bodied Indian curry or a Sardinian salad with flavours from the Mediterranean. This makes it the perfect shake up to your cooking routine. So take the first crucial step and try one of these inspiring salads where cauliflower takes the lead.
Sardinian cauliflower with anchovies and black olives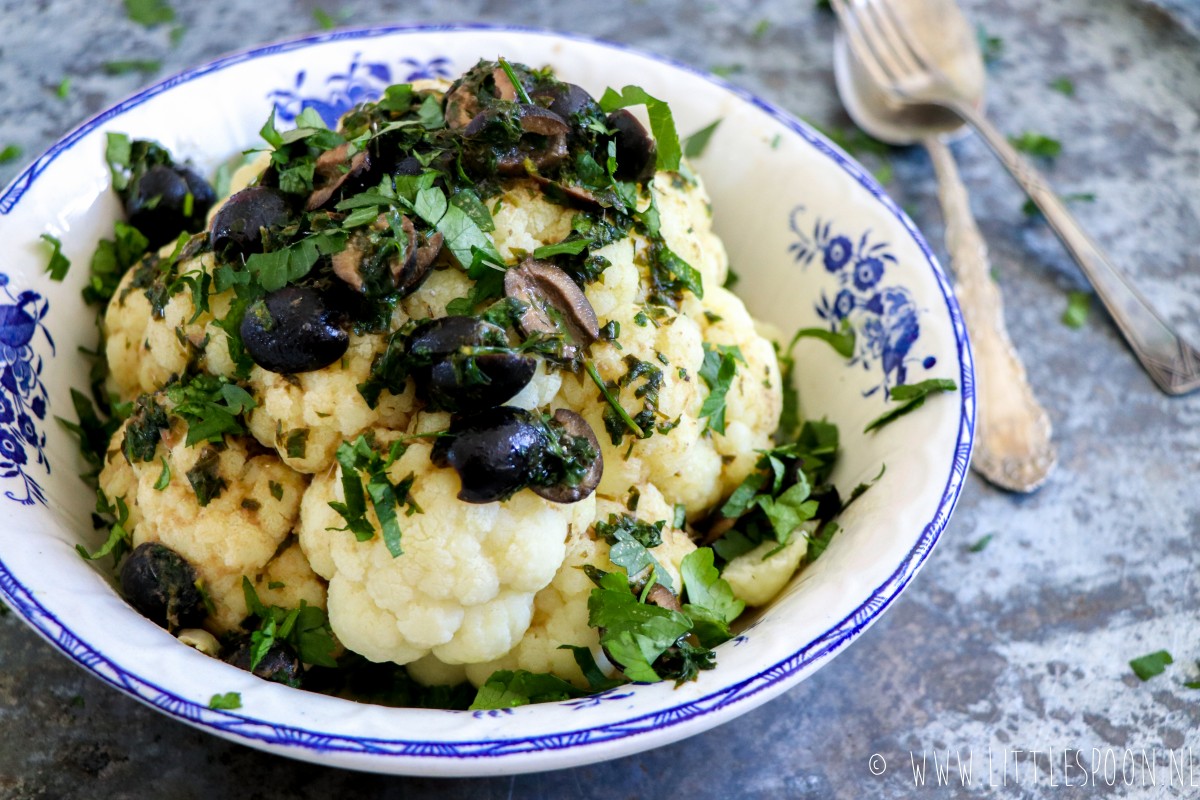 This salad uses cauliflower to bring the flavours of the Mediterranean to life. If you can't get enough of anchovies and olives, this dish will have you licking your lips. To balance out the saltiness, zesty flavours like flat-leaf parsley and loads of lemon juice work wonders here. Next time you feel like serving a big bowl of Italian pasta, make this salad as an appetiser or side dish. It will be the weeknight shake up you've been craving. For the full recipe: click here
Colourful and crunchy cauliflower rice salad

If you love your low-carb substitutions, this is one for you. You may have heard the words Cauliflower couscous (or Cauliflower rice) and dismissed it as another health fad. This recipe will prove it's worth your time. Light, fluffy and super easy to prepare, Cauliflower rice is the real deal. It can just as easily compete with rice and other grains as hearty filler. This colourful salad uses Cauliflower rice as a base, combined with fresh herbs, nuts, dried fruit and a nice squeeze of lemon juice. Fresh baby gem lettuce is added to the mix for a healthy dose of crunch. For the full recipe: click here
Roasted cauliflower salad with Gorgonzola, celery and toasted nuts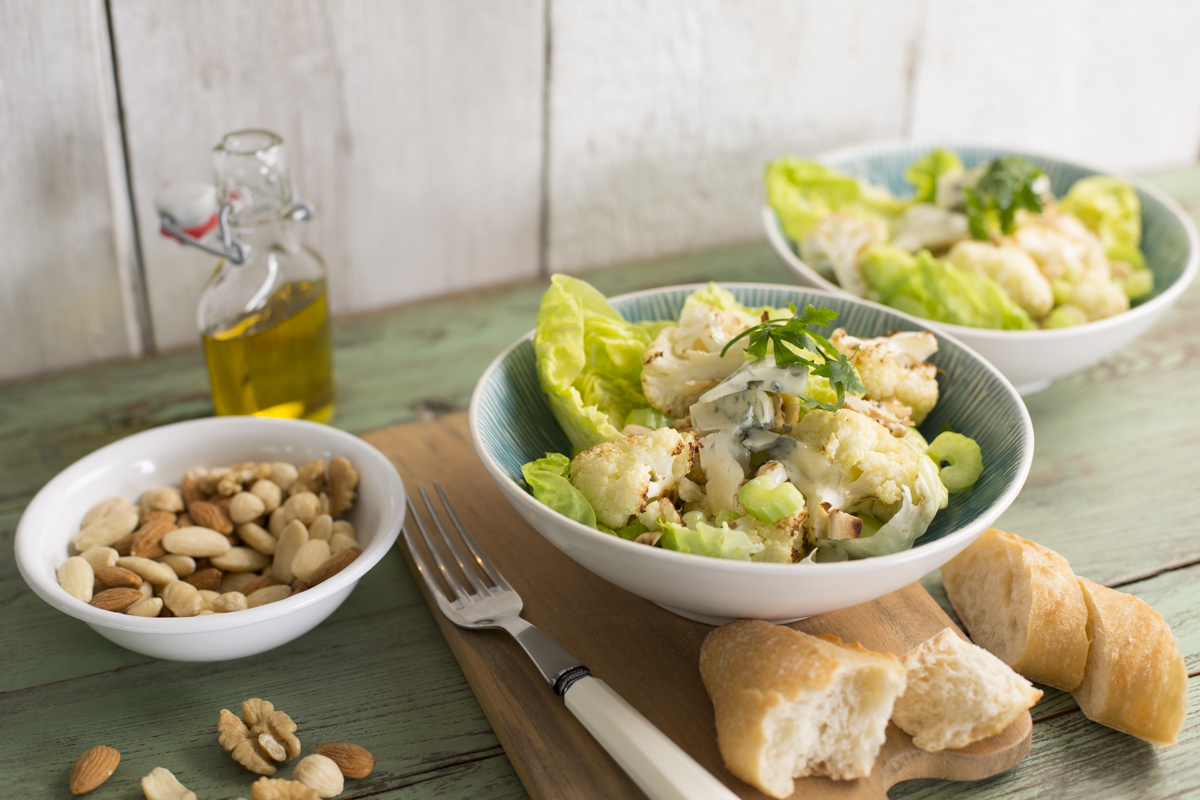 This salad turns roasted cauliflower into indulgent comfort food, to satisfy your cravings without going over the limit. Extra nutty and creamy in taste but still fresh and appetising— the perfect way to start your evening meal. Cauliflower is an excellent vegetable to experiment with due to its mild taste that acts as a base for more complex flavours. This is why you often see it in curries or spicy dishes. So if you feel like this dish needs an extra hit, try adding a pinch of cumin, coriander or turmeric to the roasting plate. Bonus: using the oven to roast the cauliflower florets will welcome lightly caramelised notes to the salad. For the full recipe: click here
If you enjoyed experimenting with the wonders of cauliflower, you might like to take your veggie experience in another direction. To explore easy five-minute zucchini salads: click here