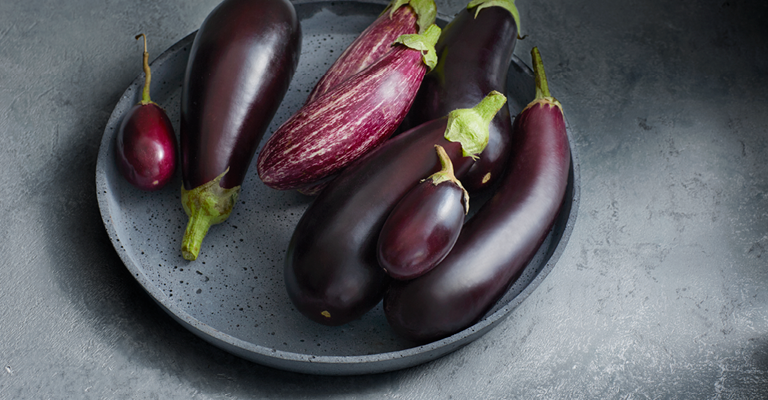 Busy, active and a bride to be – learn about Jess's flexitarian journey
The Cambridge Dictionary defines flexitarian as 'a person who eats mainly vegetarian food but eats meat occasionally.' (Cambridge Advanced Learner's Dictionary & Thesaurus, n.d).
Increasingly, people and major food chains included are becoming more aware of plant-based diets and the desire for alternative options. According to the latest findings from the Roy Morgan Research Reveal 'between 2012 and 2016, the number of Australian adults whose diet is all or almost all vegetarian has risen from 1.7 million people (or 9.7% of the population) to almost 2.1 million (11.2%)'. (Roy Morgan, 2016).
While the term 'flexitarian' might seem new to you, like it is to me, what does it really mean and what does this change in a diet look like? I sat down with Jess, a relatively new plant-based diet lover, and discussed her journey towards becoming flexitarian.
I have been best friends with Jess since we were at school. Jess has been on a plant-based diet discovery for over 12 months now since her partner Dave has chosen a vegan diet. I sat down to chat with her to understand her motivations and desire to change her eating habits, as I had known her to come from a 'meat and three veg' diet, which would consist of frozen fish or chicken, teamed with a packet of easy-to-steam veg. "I was never huge on red meat, but my meal would always be centered around meat," Jess commented. She had never really thought about if she was getting enough fruit and vegetables in her diet.
Jess has always been a busy person with many activities on the go, a full-time job, has worked shift-work in the past, always on the netball court, or can be seen at the dog park, with her equally active kelpie cross, Ruby. Consequently, what's been on her plate hasn't always been her top priority.
When Jess's partner Dave chose a vegan diet, cooking two separate meals became a painstaking task for a busy couple. Since this time, Jess had begun her own discovery into a plant-based diet. "My partner did influence my decision when he became vegan as it was easier to cook something we both would eat, but I did my own research into the health, ethical, environmental and sustainability issues around plant-based diets. Looking further into this, I decided to modify my cooking, looking at alternatives that would still give me nutritional benefits."
For Jess, making this transition wasn't easy at first as she had to stop, think and research quite a bit at the start before preparing a meal or doing her regular food shop, but since the change she's been excited about the alternatives she and Dave have mastered in the kitchen.
"It's opened my mind to different vegetables, I've introduced eggplant, zucchini and squash to name a few, to me these are exotic veggies from the more traditional types I was eating." Jess and Dave still eat their favourite meals that would normally have meat and since adapting them and they think they're just as great! Stuffed capsicum a favourite with quinoa, rice, cheese, teamed with other types of veggies available in the fridge. "I love to still eat spaghetti bolognaise which we make with vegetable mince, tacos and Dave makes a great pizza too." These meals are still quick and easy to make.
I talked to Jess about what benefits she has seen since changing her diet.
"I had high cholesterol and since eating a mostly plant-based diet, this has lowered." When thinking about nutrition that she needed when she minimised her meat intake she said, "I looked into B12 and iron and can get these from veggie patties, almond milk, legumes and beans for example." But in terms of keeping up with her hectic schedule and wellbeing which includes Saturday netball, preparing for her upcoming wedding, walking Ruby and going on adventures with Dave, "I feel better eating a plant-based diet which means consuming a lot more vegetables – I just am time poor to make anything too creative during the week!"
Clare Collins, Professor in Nutrition and Dietetics from the University of Newcastle found that, 'a systematic review of 25 studies found health benefits associated with being flexitarian, including better weight management, lower blood pressure, better metabolic health and lower risk of type 2 diabetes.' (Collins, 2017).
While becoming flexitarian has been positive change for Jess, it can be challenging for her, "I have found myself eating quite a few carbs like potato, bread and pasta to fill my plate, so it can be hard at times. In terms of cooking, initially with some meals it took a little experimenting with some meals to get the alternatives they way we like it."
When discussing the 'flexi' part of flexitarian, I wanted to understand what this meant for Jess at home and also going out for social meals. "I follow mostly a plant-based diet however, at times in my meals I will choose to add meat. When going out for meals while occasionally I will choose the meat options, I have found there are more and more options for plant-based meals and they are really yummy."
I asked Jess what advice you would give to anyone who is considering to adapt a plant-based diet or look at becoming flexitarian she said, "be open minded and to make a difference (in terms of sustainability, ethically and environmentally) you don't have to go the whole way in terms of becoming vegan or vegetarian. Eating more plant-based can be really hard, but the whole flexitarian diet really suits me."
References:
'flexitarian' n.d. 'Cambridge Advanced Learner's Dictionary & Thesaurus'. Retrieved from: https://dictionary.cambridge.org/dictionary/english/flexitarian
Roy Morgan (2016, August 15) 'The slow but steady rise of vegetarianism in Australia.' Retrieved from http://www.roymorgan.com/findings/vegetarianisms-slow-but-steady-rise-in-australia-201608151105
Colins.C (2017, March 6) 'Love meat too much to be vegetarian? Go 'flexitarian'. Retreived fromhttps://theconversation.com/love-meat-too-much-to-be-vegetarian-go-flexitarian-73741